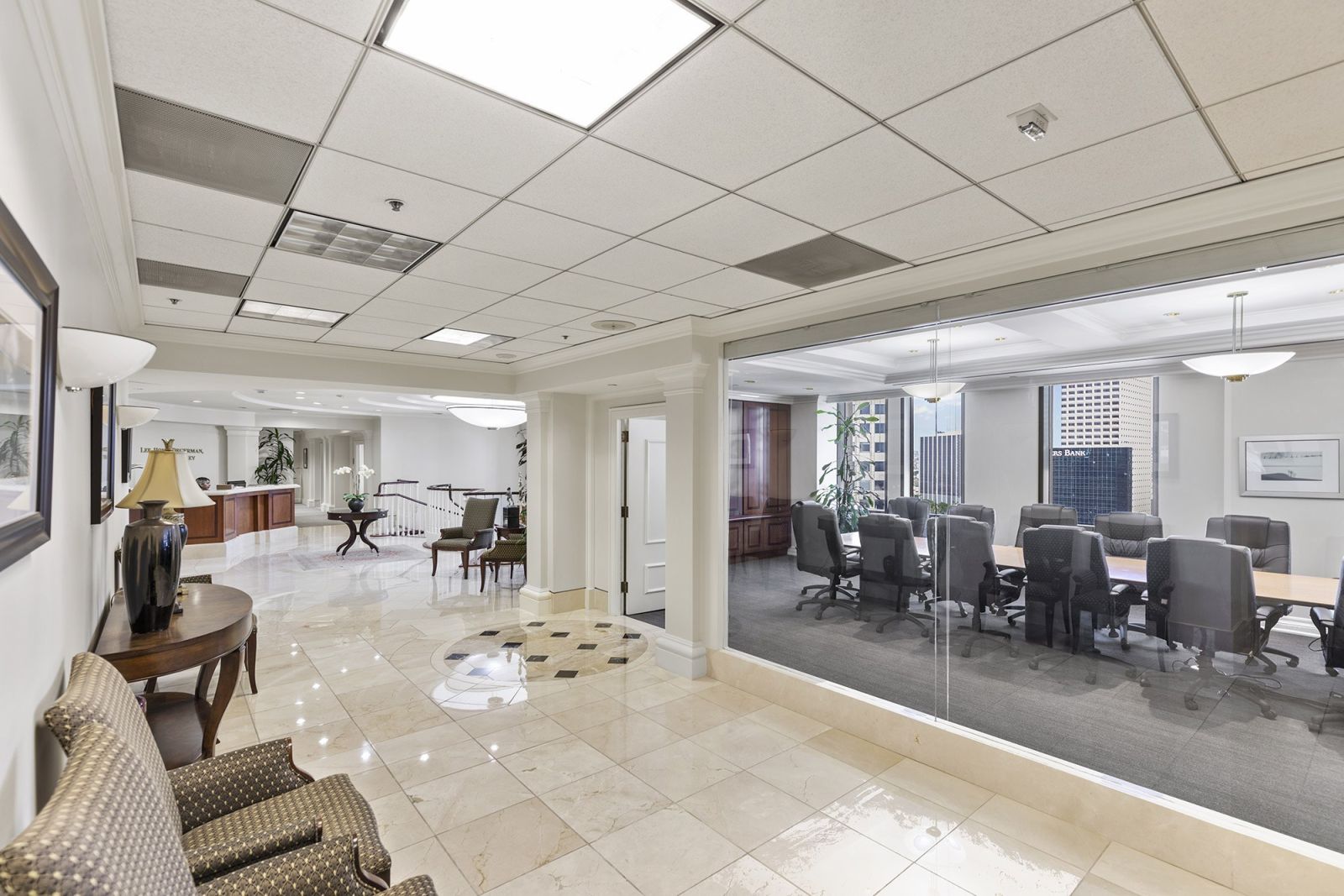 Labor & Employment
Labor and Employment Law
Our labor and employment attorneys possess comprehensive experience in counseling and representing employers regarding all aspects of the employer-employee relationship. We routinely represent employers in federal and state court litigation involving wrongful termination, unlawful discrimination, sexual harassment, employment discrimination, labor disputes, wage/hour claims, ERISA claims and other aspects of Labor and Employment Law before administrative agencies.
Employment Litigation
LHDK&W's employment litigation group has experienced litigators that are well positioned to handle the defense of any matter, including harassment, discrimination, wrongful termination, retaliation, protected leaves of absence, disability accommodation, wage and hour, arbitrations and mediations. As a collaborative group, we work closely with clients understanding the particular needs of their business and industry to develop the best litigation strategy. We have significant experience in handling litigation from inception through to bench or jury trial and have successfully defended our clients in administrative, state and federal proceedings throughout the country.
Discrimination and Harassment
Our firm has significant experience counseling our clients proactively and in implementing compliant policies concerning discrimination and workplace harassment. In addition to compliance counseling, LHDK&W vigorously defends and has been successful in representing small to large business owners in all types of discrimination cases, including age, gender, race, religion and national origin in addition to claims concerning workplace and sexual harassment.
Protected Leaves of Absence and Disability Accommodation
We partner closely with management and human resource departments to address the constant and everyday challenges posed by protected leaves either under the Family and Medical Leave Act (FMLA), the California Family Rights Act (CFRA), California Pregnancy Disability Leave Law (PDL) or the American with Disabilities Act (ADA). As with each case, and individual circumstances, we counsel our clients as to how to best administer and monitor the protected leaves of their employees under the applicable case. In addition, we work with employers to address the interrelated in some cases, protected leave of absences with disability accommodation issues. As with any issue within our practice area, we monitor legal developments and counsel our clients as to changes in the law that may impact their ongoing practices and seek to eliminate risks by implementing new policies.
Wage and Hour
Wage and hour claims continue to be on the rise and demand experienced and effective representation to either defend with little or no recovery against our employer clients. Such claims, especially in a class action lawsuit, may amount to significant monetary liability for employers and their owners. Our team is experienced in representing companies before state agencies and in federal and state courts in defending claims of unpaid wages, overtime, meal/rest periods, misclassification (exempt/non-exempt or independent contractor), employee or fringe benefits, among others. We also counsel clients proactively to audit departments or positions, as needed, in an effort to prevent any wage and hour claims. Also, we work hand in hand with management to prepare and implement timekeeping policies and records to ensure compliance with local, state and federal laws while maintaining streamlined procedures for their businesses to administer.
Employer Policies, Procedures and Handbooks
Our goal with our clients is to regularly monitor and maintain their policies and procedures and comply with the latest developments in the law. Local, state and federal laws are in constant change throughout the country. As such, it is critical that our clients are ahead of the curve with necessary updates to prepare and implement their legally sound policies and procedures in a timely manner. Company or employee handbooks contain most policies that are critical to everyday best practices for employers to implement and enforce. Therefore, handbooks must also be updated in a timely manner and require the knowledge and expertise of our attorneys to meet our clients' individual company's needs and values.
Supervisor, Manager and Company-Wide Training for Employers
We offer supervisor, manager and company-wide training for employers to assist in supporting their efforts to educate their teams and be in compliance with applicable laws. Be it workplace harassment, protected leaves or discrimination, we welcome the opportunity to come to our offices and meet your workforce to discuss the issues that are most relevant to your business. Through advance and comprehensive workplace training and consultation, many legal questions and concerns may be specifically addressed to meet your company's needs.